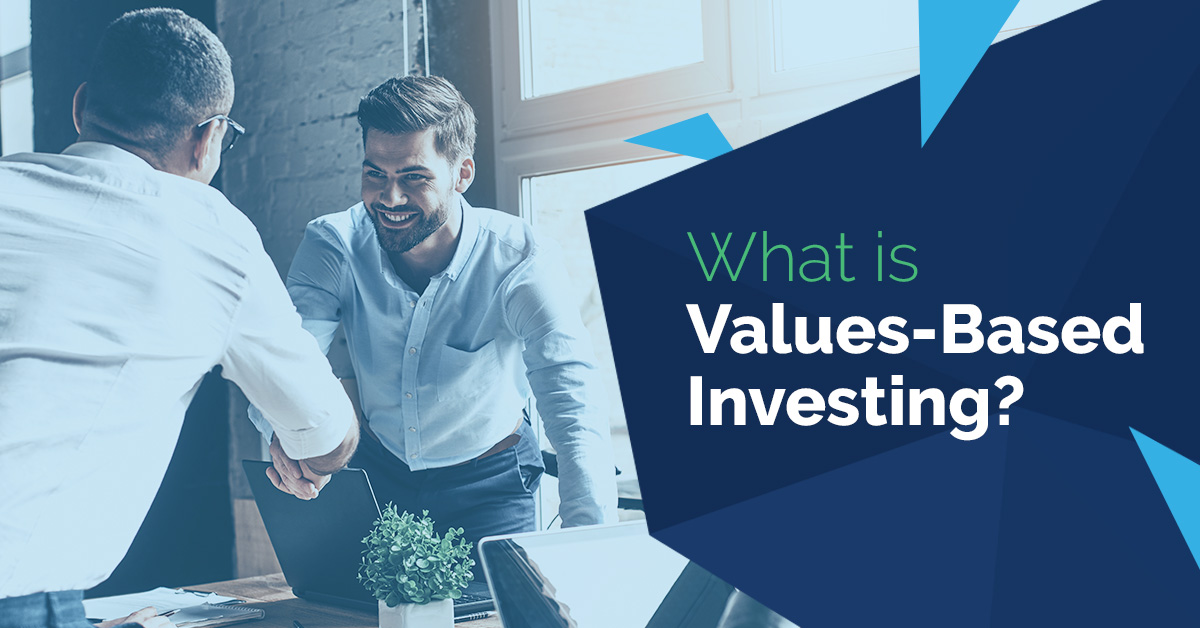 Whether it's culture, financial markets, evolving best practices, or a litany of other factors, being a kingdom-minded advisor in today's financial industry is full of challenges and opportunities. We know because it's our foundation, too. OneAscent was built by advisors, for advisors. After serving at one of the largest firms in the country as a nationally recognized advisor for nearly two decades, our CEO–Harry Pearson–felt a tug to expand how he operated to further empower his clients to feel fully aligned with their investing efforts.
Enter values-based investing (VBI). This strategy is designed to align investment portfolios with your client's priorities and values. Historically advisors, like our founder Harry, felt the options available were either significant growth in their investments or investing in ways that make the world a better place.
Values-based investing removes that false dichotomy by prioritizing financial returns alongside furthering the impact clients want to see in their communities and beyond.
This is the power of VBI for faith-driven advisors. Portfolio values increase, but not at the expense of individual beliefs or priorities.
Why does values-based investing matter?
We see a burgeoning trend toward independence in our industry. It's not that faith-driven advisors cannot achieve results at corporate firms, but rather that firms are unable to offer the freedom and flexibility you deserve to serve clients with values-aligned investing. Your gifting, passion, mentality, and approach are what set you apart.
It's an unfortunate reality that many families, couples and individuals don't consider a values-centered approach because they either didn't know it was a viable option or they have no clue how to get started.
When we are educating investors on the integrity of this approach, our advisors focus on two primary areas.
Integrity through responsibility- As advisors, we have a responsibility to act on our client's behalf. It's important to always consider their long-term financial goals and security. Here at OneAscent, we promote this through:
Growing capital through a long-term strategy
Focusing intentionally on globally-diversified assets
Providing best-in-class managers
Integrity through dignity- As trusted partners, our financial advisors come alongside clients to ensure their investments promote the dignity of every single person and every square inch. Most often, this approach lends our OneAscent team to focus on:
Avoiding investing in companies that harm the human body or mind
Actively pursuing wise investments in corporations that seek to heal or help people in need
Side-stepping investment opportunities that do not promote proper stewardship of natural resources
Embracing investment partnerships that minimize negative impact on the environment and maximize responsible use of God's creation
How does someone practically facilitate values-based investing?
If you are a faith-driven advisor or someone interested in pursuing this approach for your own investment strategy, it's one thing to believe in the idea. It's another to dig in and figure out how to get started.
We know how overwhelming this can feel, which is why we always focus on providing practical steps to continue moving forward.
Here is how we provide investors a high degree of confidence in this approach
Data processing and analysis are the bedrock of this entire strategy
Before selecting managers for asset classes, we evaluate all potential investments against their ability to comply with and fully implement our values-aligned screening and investing process
Each quarter a thorough analysis is done, qualitative and quantitative, for a master universe of over 6,500 stocks
Companies flagged against our screening are reviewed individually
Restricted companies are reviewed regularly and omitted from investment suggestions provided to clients
Compliance audits are conducted quarterly
Managers are then provided completed audits and list restrictions
There is a strong case for values-based investing.
We estimate that out of the 40 trillion dollars in assets professionally managed in the US, only four trillion is stewarded by faith-based families. Within that category, though, only thirty billion is estimated to be aligned with the investors' personal, faith-based values. Even though the dollar amounts are high, the percentage is still relatively low.
This discrepancy between the two is largely due to a lack of awareness. There is very little education done around how they arrived at profits, what their mutual funds contain, or what the companies they invest in do with their earnings.
Here at OneAscent, we help advisors and clients become aware and then steward those resources according to their own personal values and goals.
Morgan Stanley conducted a recent survey[1] that found 85% of US Investors and 90% of Millennials want to be able to tailor their investments to their values.
This means across the board there is a strong interest and increase in values-based investing. Now is the time to transition to an approach that helps complement those desires held by so many investors.
Tim O'Connor's case study is a perfect example.
Tim incorporates values-based investing as a totally independent RIA. He invests this way because his clients want a portfolio that isn't violated just to make a profit. It's enhanced relationships with his clients and naturally leads to a deeper "why" and sense of personal fulfillment.
This is what Tim had to say about the importance of values-aligned investing:
"OneAscent has provided us with wonderful tools that we can present to our clients: values-based investing, really wonderful tools on the specific portfolio options, and presentation tools. Even though technically as an RIA, we're in business for ourselves, we're not in business by ourselves. And it's just really nice to have OneAscent because we don't feel alone on this at all. - Tim O'Connor, Founder & Senior Advisor, O'Connor Wealth Management
Values-Based Investing is our focus at OneAscent.
Mutual funds can sometimes feel like a mysterious black box. Investors put money in without knowing what's inside, hoping that it kicks out a positive return. Our technology allows us to remove the top of the box and look at each of the individual companies inside.
Advisors gain their highest and best use by entrusting their portfolio management to best-in-class professionals.
Our platform includes the necessary tools and components faith-driven advisors need to thrive:
Marketing
Investments
Operations
Compliance
Technology
And all of this adds up to the best option for clients. Advisors have confidence and a sense of pride in their future–with a trusted partner to walk alongside them at every step.
In the end, our goal is to alleviate the tension that we and so many others feel to either pursue investment growth or make the world a better place.
With values-based investing through OneAscent, you receive both.
[1] https://www.morganstanley.com/press-releases/morgan-stanley-survey-finds-investor-enthusiasm-for-sustainable-